Robert HernandezMBA, Hablo Espanol
Private Capital Ventures, Inc.
Phone: 650-776-3280
Fax 415-573-0930
NMLS :241292 Broker Lic.: 01935727
Robert@1PCVI.com
www.1PCVI.com
3 Secrets to Growing an Einstein Brain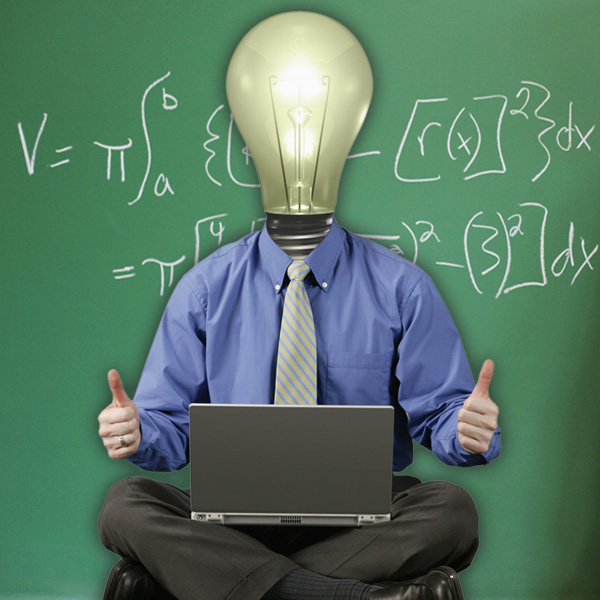 Relativity and quantum physics weren't the only things on Albert Einstein's mind—he also had a few tricks up his sleeve for making sure his brain was both working at peak efficiency and harnessing as much of its power as possible.

There are three parts to the brain—the stem, the limbic system, and the frontal cortex—and according to Dr. Rudolph E. Tanzi of Massachusetts General Hospital in Boston and co-author with Deepak Chopra of the book Super Brain, we get the most out of our brains when all parts in the system are working together.

Here are three exercises that when practiced regularly, can help you get the most out of your brain:

Become a possibility processor. Einstein's genius was in part due to keeping his frontal cortex (the logic center) in its place. Letting your imagination run free—allowing nonsensical, even outlandish, ideas to form without criticism or fear—can cause new neural connections to form, helping develop highly creative and refreshing ideas. The trick is not to judge these ideas too quickly; there's plenty of time to let logic sort them out later.

Look for loops. Our limbic system automatically looks for patterns and creates associations or "loops" as memory and response shortcuts. When you react to things in a way you can't quite explain, you might be stuck in a loop. Examining the source of your feelings and how your responses may have been shaped can go a long way toward rewiring unhealthy or unwanted reactions, patterns, behaviors, and more.

Reactivate all brain centers with a "S-T-O-P." Just remember the acronym STOP—STOP what you're doing; take THREE deep breaths and feel them through your whole body; OBSERVE how you feel (this activates the limbic circuit and frontal cortex); within a few seconds you can then PROCEED with full awareness of yourself and those around you.

You may not develop a new theory of relativity, but with a little practice, you'll be well on your way to discovering new mental power!